Introducing TST's Expert Witness Services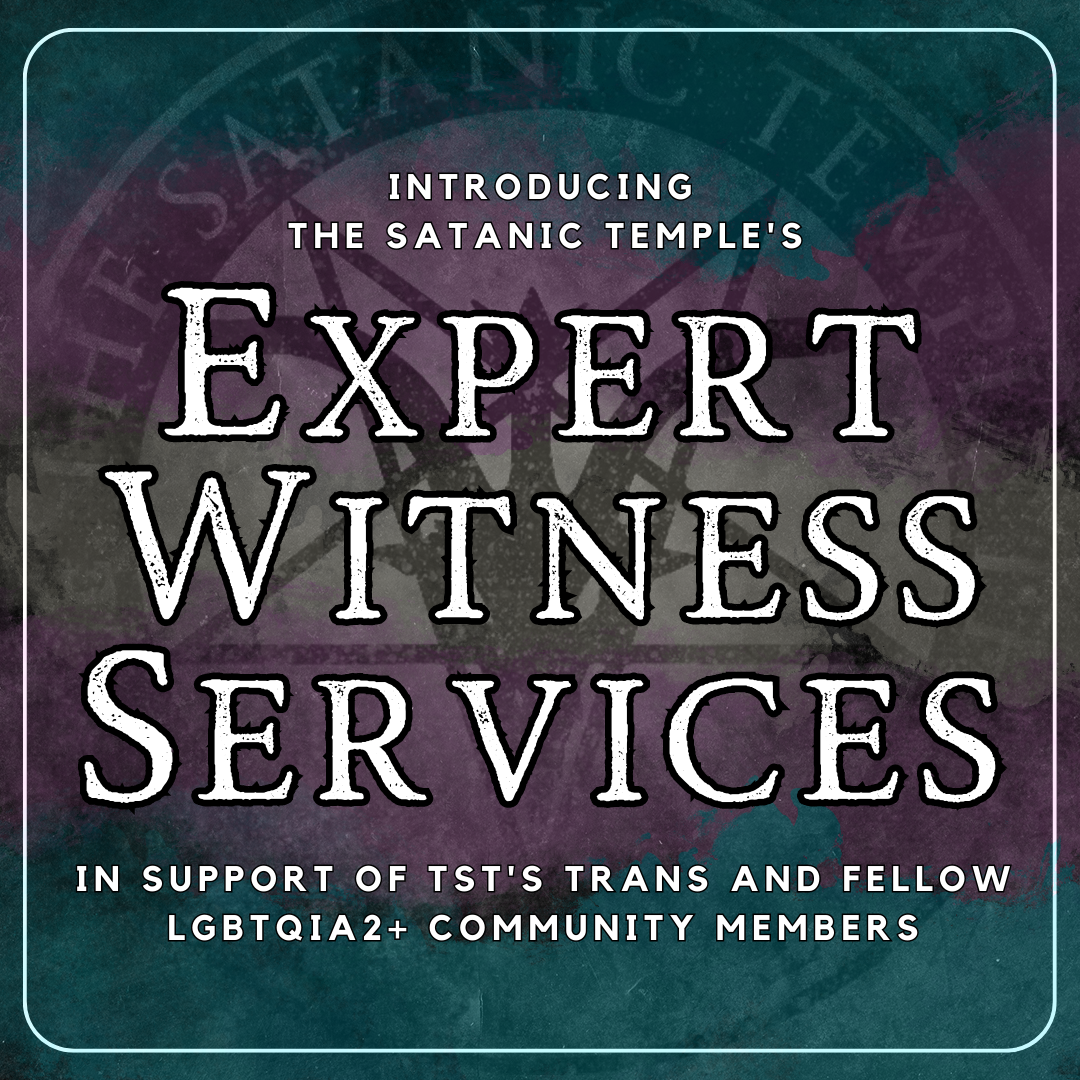 Introducing The Satanic Temple's new Expert Witness Services, a dedicated initiative supporting TST's trans and fellow LGBTQIA2+ community members.

This service is specifically tailored to support TST's trans members who face infringements on their bodily autonomy by government entities at a local, state, or federal level.

For our LGBTQIA2+ community members involved in legal proceedings to defend their bodily autonomy, TST's ordained Ministers of Satan are available to provide expert testimony, affirming their religious rights as TST members. The testimony will uphold the deeply held conviction expressed in our Third Tenet, emphasizing that bodily autonomy is a core and fundamental religious right.

This initiative is more than a service—it is a pledge of support for our LGBTQIA2+ members and the ongoing fight for bodily autonomy.

To engage TST's Expert Witness Services, write to mail@thesatanictemple.com.
Click here to reach our press release.