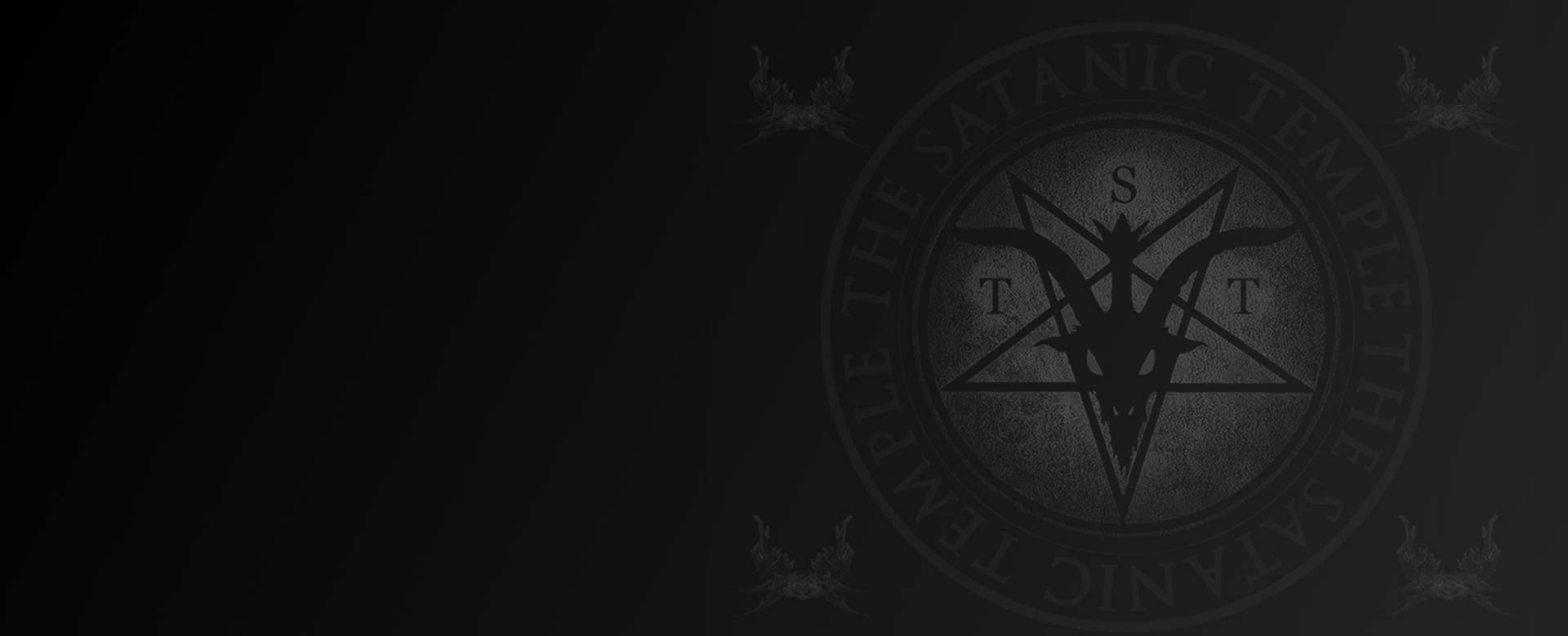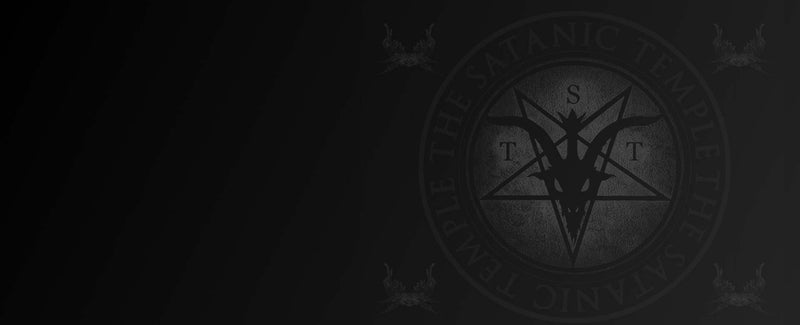 The Satanic Temple
Member Services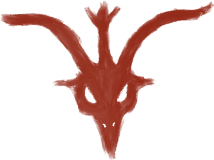 GOOD WORKS AND SUPPORT
The Satanic Good Works (SGW) facilitates charitable activities and provides community support.
MENSTRUATIN' WITH SATAN (MWS)
A charitable drive in the collection of sanitary supplies to be distributed at women's shelters.
CLOTHING / SOCKS DRIVES
Collections of articles of clothing/socks, distributed at local homeless shelters or directly in person.
VETERANS ASSISTANCE | SATAN'S GOT YOUR 6(66)
Toiletries/Household supply drive for Veterans, often in conjunction with a local Department of Veterans Affairs.
ANIMAL SHELTER SUPPORT
Collecting Pet food and Supply Donations for local animal shelters.
OTHER GOOD WORKS SERVICES
City / Highway Cleanup | Trash Removal Services. Distribution of monetary donations for TST members and congregations who have experienced financial hardship.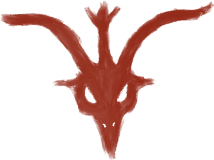 Substance Abuse Support
Sober Faction(SF) provides weekly peer support meetings for recovery from addictions, as well as other therapeutic and educational outreach services for TST members.
CAMPUS OUTREACH
Working towards spreading knowledge about issues of substance abuse and sexual assault as well as provide Sober Faction meetings on college campuses that also host AA meetings.
HEALTH & WELLNESS
Peer support meetings for needs outside of substance use such as friends and family meetings,mental health, grief support, and process addictions.
EDUCATIONAL PANELS
Panels led by licensed professionals to help educate and enlighten on topics such as Substance Use Disorder (SUD), Anxiety, Depression, and overall Holistic Health & Wellness from a scientific perspective.
FACILITATOR TRAINING
Training program for those who would like to become facilitators, to be knowledgeable so that they are able to host online and in-person group Sober Faction meetings with confidence.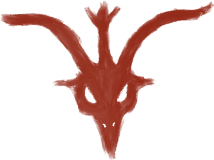 DEFENSE OF RELIGIOUS RIGHTS FOR STUDENTS
Freedom from religious discrimination at school
Unrestricted bathroom access
The right to wear religious clothing and jewelry of one's choice
The right not to be subjected to solitary confinement
Religious holiday observance
Access to TST Website in school
Freedom of prayer at school in the manner of one's choosing
The right not to be subjected to corporal punishment and restraints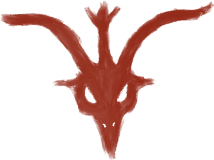 DEFENSE OF REPRODUCTIVE RIGHTS
The Satanic Temple provides its members with religious exemptions from regulations that interfere
with bodily autonomy.
RELIGIOUS REPRODUCTIVE RIGHTS EXEMPTS
Forced fetal burial, coercive interpretations of medical examinations, and scientifically unnecessary medical procedures. Coercive Interpretations of Medical Examinations. Scientifically Unnecessary Medical Procedures
OTHER REPRODUCTIVE RIGHTS SERVICES
Support for access to abortion services for members in states with severe restrictions, alternative mandatory counseling literature, and database of informed consent.
*TST provides access to abortions to members in states with severely restrictive regulations.
For more information contact: rrr@thesatanictemple.com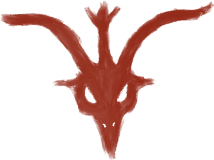 RELIGIOUS ACTIVITIES
WEEKLY TEMPLE SERVICES (ONLINE)
*Temple services are free to attend and open to all regardless of membership.

Tuesdays: 9 PM (ET)
Saturdays: 10 AM (UTC)
For more information on our Online Services: services.satanicministry.com
*In-person services are Congregation specific, for more information:
find-a-congregation
PUBLIC CEREMONIES
The Satanic Ministry is available to lead ritual ceremonies. These include, but are not limited to: Weddings, Funerary Rights, Un-Baptisms, etc. Our community of Ministers has access to a network of resources to assist members in need.
SATANIC MINISTRY TRAINING
Members can earn their Satanic Scholarship Certificate by successfully completing the online coursework created by The Satanic Temple Ministry. Registration costs $99, and any member may register online here:
ordained.satanicministry.com/courses/non-ordination-track
The lessons of this coursework have been selected from the online ordination program. However, ordination registration is not currently open to all members. To find out more about eligibility for ordination, please visit the Satanic Ministry ordination page.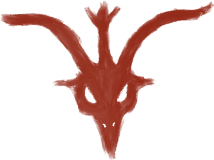 REPRESENTATION IN SCHOOL
AFTER SCHOOL SATAN CLUB
The After School Satan Club(ASSC) provides children of elementary age with an alternative to the Good News Club's religious instruction taking place in their schools at no cost to the parent. Our goal is to aid students through these formative years with a clearer focus and understanding of the world through free inquiry and rationalism. Training is available for volunteers as well as peer guidance for parents.
REPRESENTATION ON COLLEGE CAMPUSES
The Satanic Representation Campaign (SRC) is working to provide a Collegiate Affiliation Program within The Satanic Temple. This program is currently in development and not yet available to all colleges and universities, but students in the United States that are interested in forming their own on-campus group can contact CAP@thesatanictemple.org to express interest and learn more.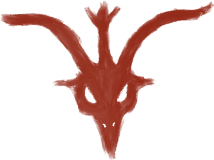 SPECIAL INTEREST GROUPS
SATANIC SERVICE MEMBERS
The Uniformed Coalition (UC) enables community networking and advocacy for those in TST who choose to serve. Representation includes Active Duty and veteran military service members, law enforcement officers, firefighters, and front-line/first responders among others who wish to promote justice through compassion.
SATANISTS OF COLOR COALITION
Private group, for Satanists of color who are members of The Satanic Temple.
For more information contact: socc@thesatanictemple.com
TEMPLE SATANISTS LIVING WITH PAIN
Satanists within The Satanic Temple who suffer from chronic physical pain.
For more information follow our facebook group
TRANSATANIC
An online space for TST members who are transgender, non-binary, gender non-conforming, intersex, and/or folx with no gender to explore themselves and build community as Satanists.
This group is reorganizing. We will post updated contact information soon.
AMIGOS LATINES DEL TEMPLO SATÁNICO
Latin friends of The Satanic Temple.

For more information follow our facebook group