THE SATANIC TEMPLE'S HELL-RAISER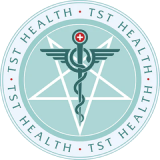 The Satanic Temple Needs Your Help!
TST Health Hell-Raiser
TST Health aims to guarantee access to legally exempt religious reproductive care in those US states that have blocked that particular category of healthcare. TST Health has opened a telemedicine clinic in New Mexico this year, offering free services and access to low-cost abortion medication. In addition, we provide guidance throughout our care, and our medical staff is available 24/7 for our patients. TST Ministers are standing by to provide additional moral support for anyone wishing to further participate in our satanic abortion ritual.

Pledging to donate $6.66 monthly can help ensure that our licensed providers can continue to offer this vital care across the country for free to whoever needs it. Moreover, your contribution can help push back against the anti-choice forces that have ensconced themselves in government and other positions of power. Additional aid, when available, can be provided to those patients in need of assistance.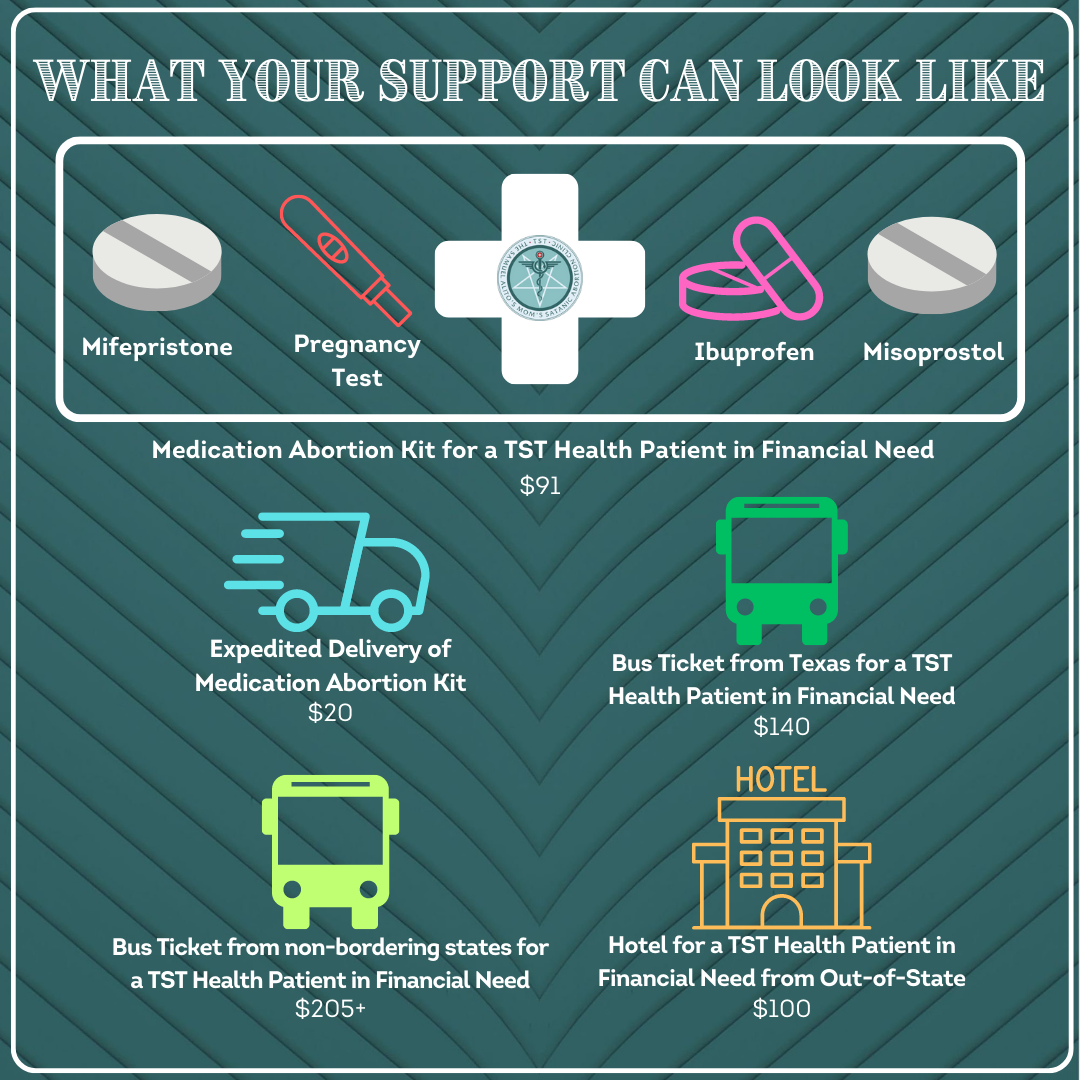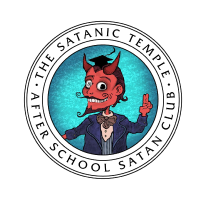 The Satanic Temple Needs Your Help!
After School Satan Club Hell-Raiser
The After School Satan Club (ASSC) provides a space for children to explore their interests and develop their creativity, free from threats of eternal damnation. ASSC is proud to offer a wide range of activities to clubgoers, including arts and crafts like making bookmarks and friendship bracelets, gardening for those who love nature, board games and Legos for those who enjoy building and playing, and science projects to help children explore natural wonders surrounding them. Our club is free to attend for clubgoers and is entirely funded by our generous donors.

By pledging to donate $6.66 every month, you're not only providing board games and craft kits for our active After School Satan Clubs, but you are also contributing to the creation of a welcoming environment where kids can freely explore their interests, form new friendships, and develop vital skills that will benefit them throughout their lives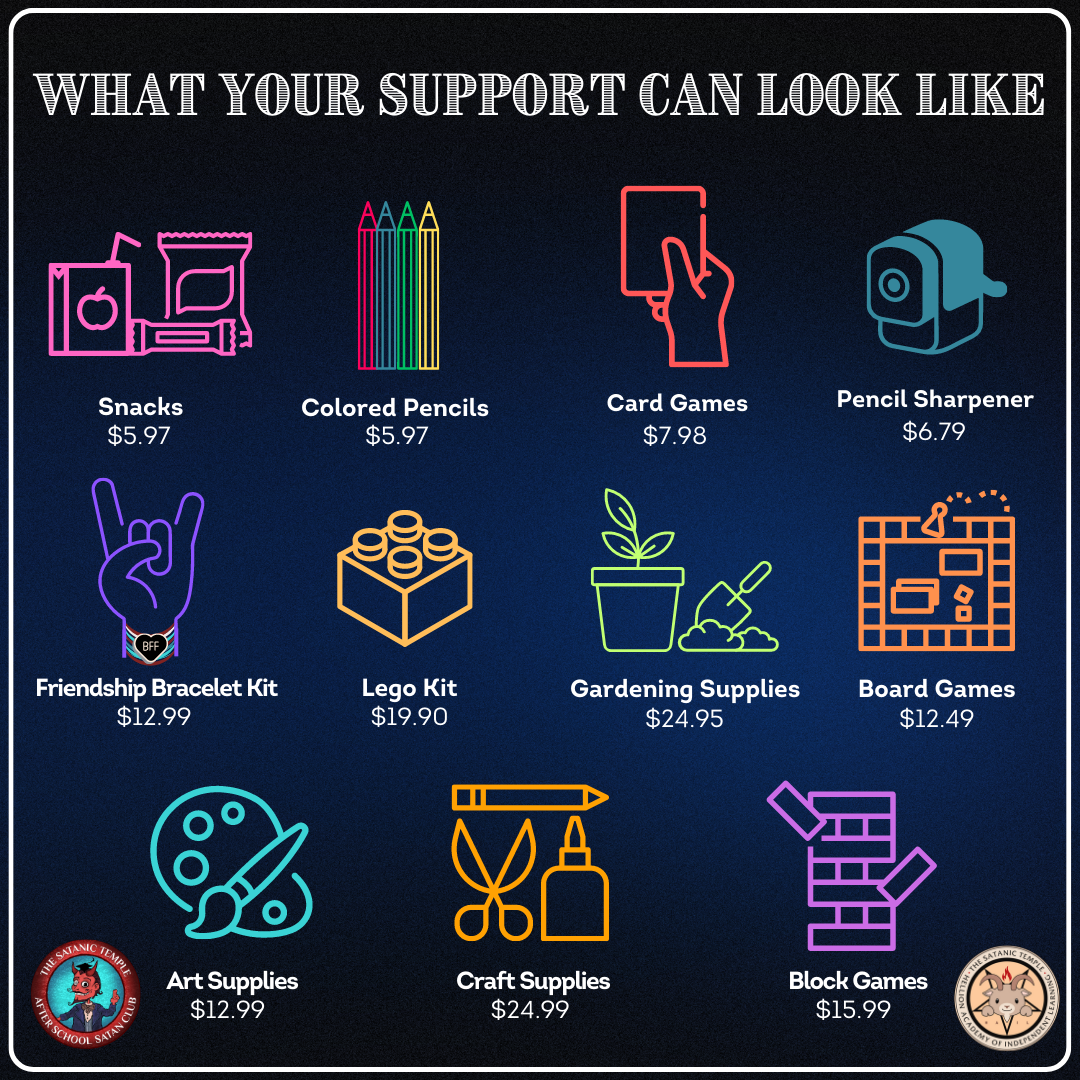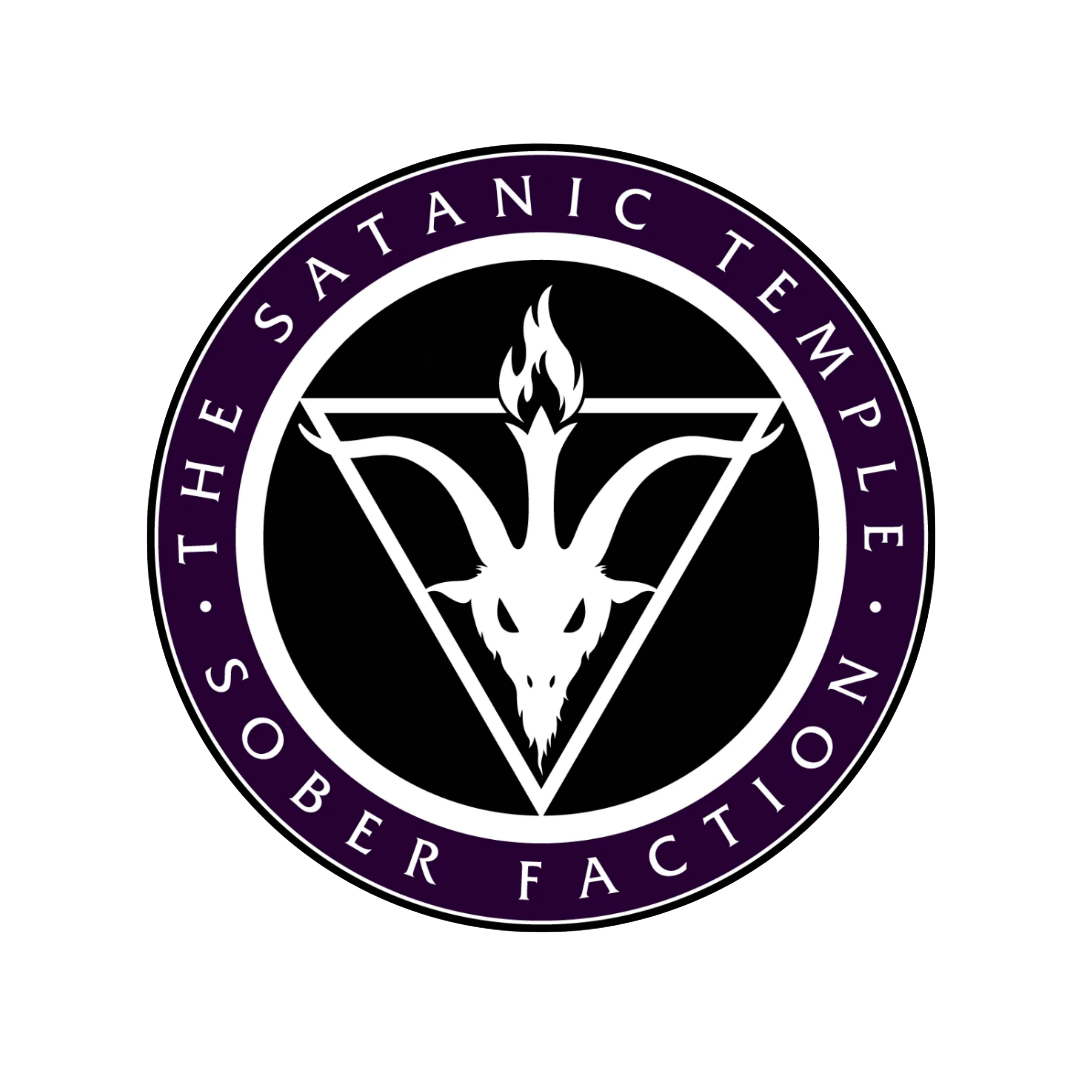 The Satanic Temple Needs Your Help!
Sober Faction Hell-Raiser
The Satanic Temple's Sober Faction is dedicated to providing a free peer-support recovery program that offers a comprehensive range of virtual and in-person meetings. Their structured recovery process is based on science rather than religious dogma and superstition. In addition to their daily meeting offerings, Sober Faction sends free Chips to members when they reach significant sobriety milestones, providing a tangible item to represent the incredible efforts that went towards reaching that milestone. They also provide Rituals Workbooks to all in-person meeting attendees to guide their recovery journey, as well as first aid kits and Narcan kits in case of emergencies.

In addition to these expenses, they also incur costs for in-person meeting space rentals, training, and certification for Sober Faction recovery coaches, Naloxone trainer training, as well as grief training. These expenses are essential to providing their members with the best possible support during their recovery journey.

Sober Faction is proud to provide these services free of charge and relies on donations to sustain the program. By pledging to donate just $6.66 per month, you can help Sober Faction continue to provide services and support critical expenses that help members maintain their sobriety and build a strong foundation for their recovery.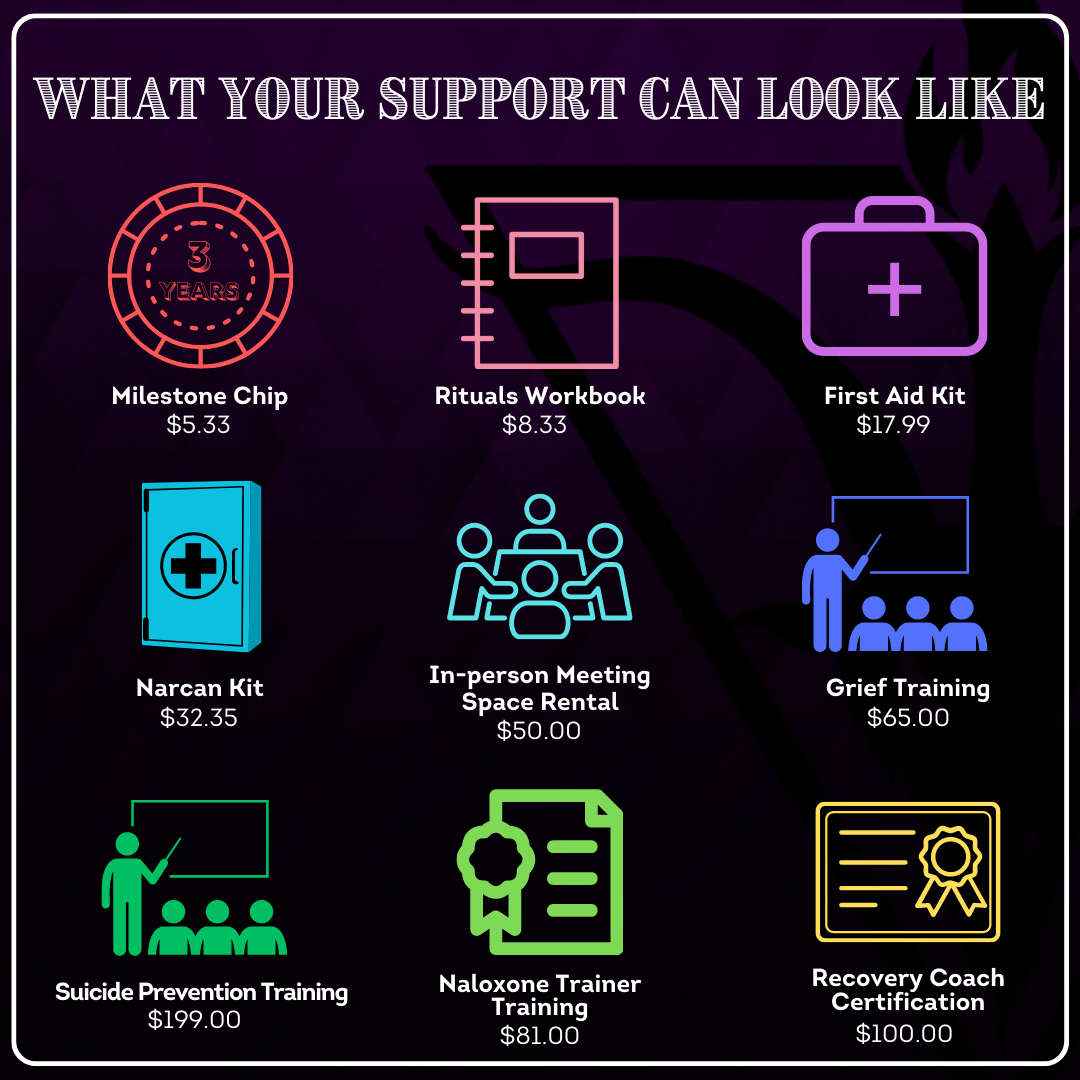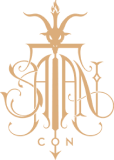 The Satanic Temple Needs Your Help!
SatanCon Hell-Raiser
SatanCon is an annual convention hosted by The Satanic Temple that brings together individuals from all over the world to celebrate Satanic values and participate in educational talks and panels, artistic exhibitions, and social events. SatanCon offers a unique opportunity for the TST community to connect with others who share their interests and values, learn from Satanic scholars, and gain new insights into Satanic culture, philosophy, and art.

SatanCon is an important event for the TST community, but it is also an expensive endeavor, and the SatanCon committee relies on the support of donors to support the event's many expenses. These expenses range from items like printing badges, lanyards, and wristbands for Con attendees to renting high-ticket items like projectors, screens, sound systems, microphones, and camera systems to ensure attendees have the best experience possible. These rental costs can quickly add up, and without the support of donors, SatanCon would be unable to provide such a high-quality experience for their attendees.

By pledging to donate just $6.66 per month, supporters can help SatanCon continue to provide a space for Satanists to celebrate their culture and provide a valuable platform for Satanic thinkers, artists, and innovators to share their work with the world.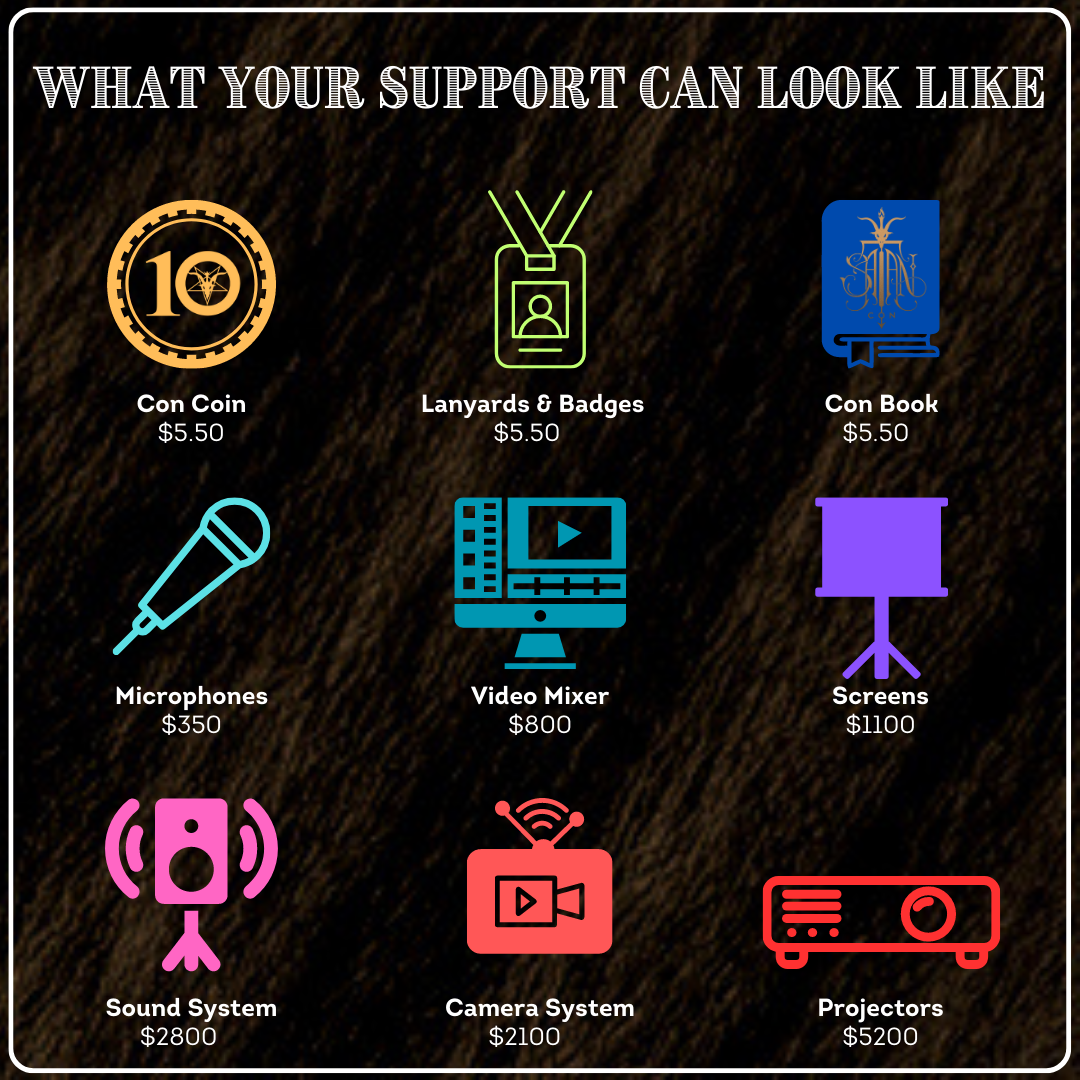 DONATION FAQ
How do I manage my recurring donation?

You can manage your recurring donation through Donately. Setting up a Donately account under the same email address you used to make the donation will allow you to pause or cancel your donation, update the donation amount or change your payment information.

If you would rather not deal with Donately, please contact us.

How do I obtain tax documents related to my donation?

You can obtain tax documents to report your donation through Donately. Setting up a Donately account under the same email address you used to make the donation will allow you to save or print all tax receipts related to donations you have made to The Satanic Temple.

If you would rather not deal with Donately, please contact us.

HOW DO I MAKE AN ANONYMOUS DONATION?

You can make an anonymous donation through our donation form by selecting "Make this an anonymous donation." Your details are still required to process the payment, but are not sent to us. This information is required by the credit card processing company.

TST can also accept anonymous money orders or cashier's checks made payable to The Satanic Temple Inc and mailed to 64 Bridge Street, Salem, MA 01970.
ALTERNATIVE DONATION FAQ
DOES TST PARTICIPATE IN WORKPLACE DONATION MATCHING PROGRAMS?

Yes! Please click here to download our Workplace Donation Matching program form.

DOES TST PARTICIPATE IN THE COMBINED FEDERAL CAMPAIGN?

Not yet, but we're working on it. Please check back shortly for more information.

DOES TST ACCEPT IRA CHARITABLE ROLLOVERS OR IRA QUALIFIED CHARITABLE DISTRIBUTIONS? 

Yes! Please click here to download our IRA Qualified Charitable Distribution Request Form.

CAN I LIST TST IN MY WILL OR TRUST?
CAN I DONATE TO TST THROUGH OTHER DONATION PROGRAMS?

Yes! TST participates in the following donation programs:

Benevity
American Online Giving Foundation
YourCause
FrontStream

If you would like to inquire about any other donation opportunities, pleaseclick here.

DOES TST ACCEPT CRYPTO/VENMO/(MORE) DONATIONS?

Yes! TST is able to accept ETH and BTC. Please write to us for more information.

We can also accept Venmo donations made to thesatanictemple

Answer.

CAN I RUN A FUNDRAISER FOR TST THROUGH FACEBOOK?

Yes! TST is available as a charity through Facebook Fundraisers.

If you are interested in running another type of fundraiser for TST, please contact us.

CAN I CHOOSE TST AS THE CHARITY I SUPPORT THROUGH IGIVE?
WHAT IS TST'S CHARITY RATING?

TST holds a silver rating with GuideStar.

CAN I DONATE A CAR TO TST?

Yes! TST does accept vehicle donations through CARS. Please click here to get the wheels in motion.
The Satanic Temple, Inc. is a 501(c)(3) non-profit organization.
Your donation is tax-deductible in accordance with IRS rules and regulations.
The Federal Tax Identification Number for The Satanic Temple is #82-3404757.