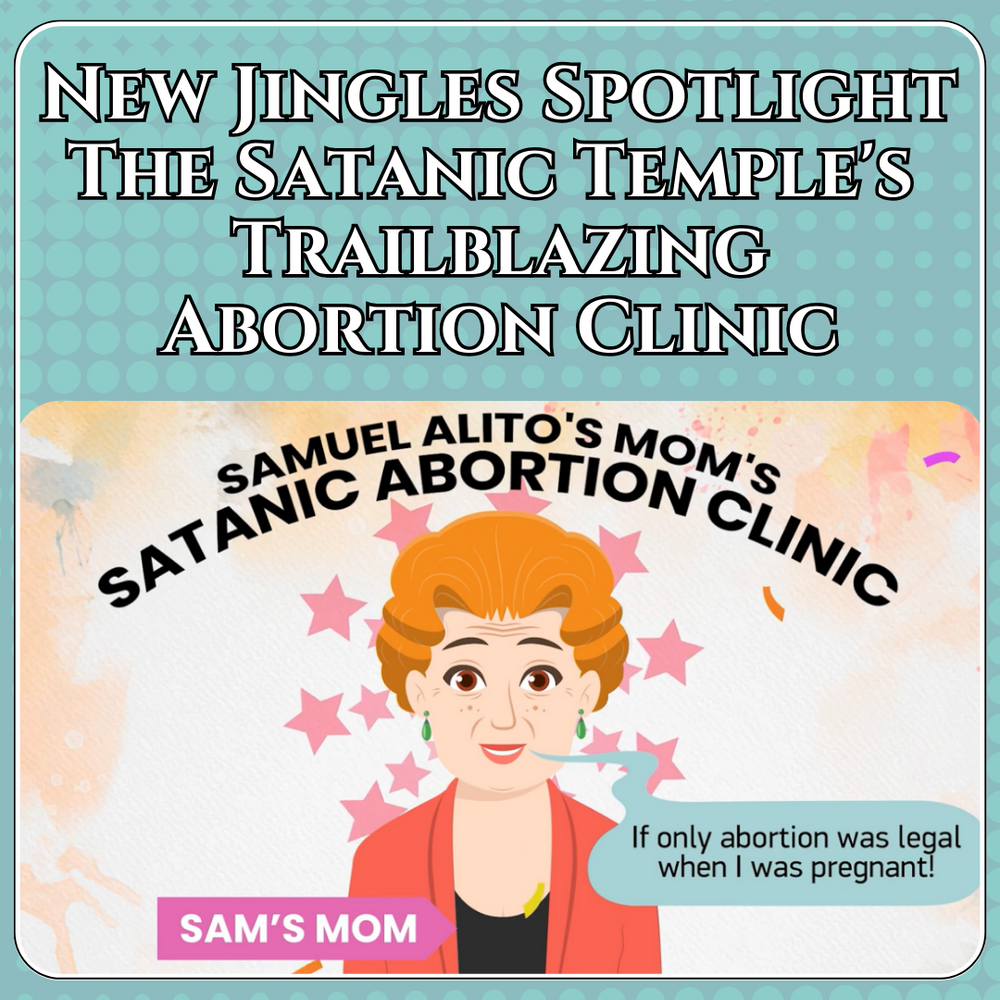 The Satanic Temple (TST) has embraced a unique approach to advancing reproductive rights: catchy jingles. With the inauguration of their first telehealth abortion clinic in New Mexico, named the "Samuel Alito's Mom's Satanic Abortion Clinic" (SAMSAC), these jingles are playing a pivotal role in spreading the word about their services and mission.
TST's Executive Director, Erin Helian, commented, "While SAMSAC aims to offer free reproductive healthcare, it's our jingles that amplify our message, ensuring those in need of TST Health's services know where they can turn."
SAMSAC's location in New Mexico is especially strategic for residents of neighboring states with tighter abortion laws. Yet, it's the jingles that are catching public attention, creating both awareness of the clinic's complimentary services and garnering support for TST's assertion that their religious Abortion Ritual should exempt their members from restrictive regulations.
These jingles aren't just about catchy tunes; they're part of a broader fundraising strategy. The funds raised will be used to keep the clinic's operations free, maintain their 24/7 helpline and fully licensed staff, as well as support TST's legal efforts to protect religious reproductive rights and other efforts. Additionally, the amount raised will be one of the more important metrics the organization uses to determine its plans for future clinics in other states.
To learn more about TST Health, visit www.tsthealth.org
 Visit tst.link/SupremeCourtship to learn more about TST Health's fundraiser. 
Read the full Press Release by clicking here.