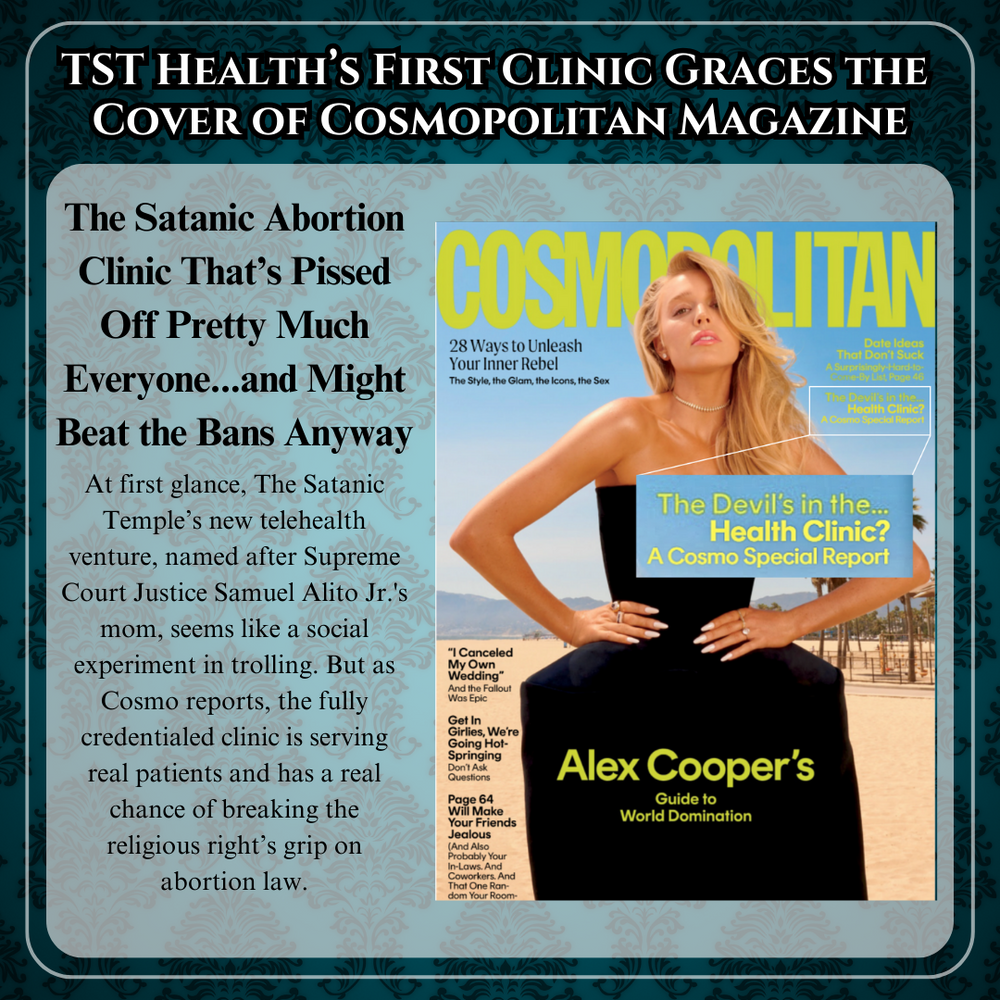 TST Health's inaugural clinic received the honor of being featured on the cover of Cosmopolitan magazine's November/December issue, a publication that reaches millions worldwide. This milestone is not just a celebration of our clinic but a powerful testament to the importance of our fight for religious reproductive rights.
Our feature in Cosmopolitan is a monumental moment in our ongoing battle to protect bodily autonomy. The article brings national attention to our innovative approach to reproductive rights through our first telehealth abortion clinic, The Samuel Alito's Mom's Satanic Abortion Clinic, and highlights our legal arguments to protect our members' religious right to practice the abortion ritual.
As we continue to break barriers and challenge oppressive laws, we are grateful for platforms like Cosmopolitan that help to elevate our efforts and grow support for our future clinics.
Click here to read the article on cosmopolitan.com.