TST Wins fight to have Satanism recognized by Kentucky state government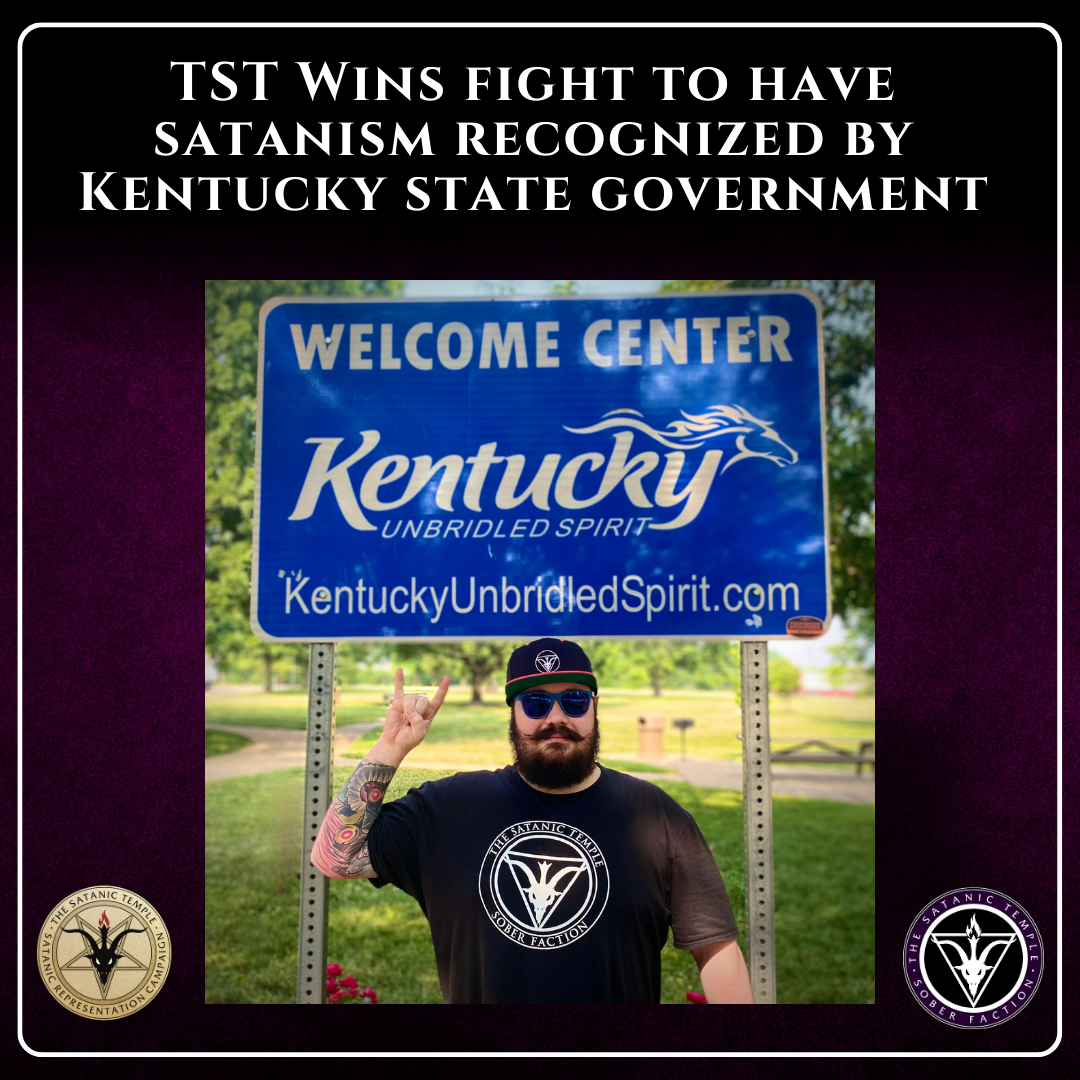 In Kentucky, The Satanic Temple's Sober Faction and Satanic Representation campaign marked a significant victory for religious rights. A member of TST had faced discrimination within the Kentucky criminal justice system, which had previously failed to acknowledge Satanism as a legitimate religion. This situation restricted the TST member's access to Sober Faction's religious support materials during her imprisonment for past substance-related offenses, and she was compelled to participate in Christian prayer circles with guards and fellow inmates.

Only through the relentless efforts of Sober Faction and Satanic Representation campaign, which involved contacting the judge, the jail's chaplain, and other officials, the Kentucky Department of Corrections officially recognized Satanism as a religion. This formal acknowledgment ends any further forced proselytization of this TST member and provides access to TST's religious materials for any incarcerated individual identifying as a TST member in Kentucky.

Upon hearing the news, Sober Faction Co-Director Minister Jon Eldritch embarked on a journey across two states to support the affected TST member personally. Together, they engaged in an intensive discussion about the profound self-empowerment they derive from Sober Faction's 7 Rituals, exploring methods to effectively tailor these practices for those in prison or rehabilitation facilities. This visit underscored the invaluable role that Sober Faction's peer support group plays in the lives of its members and highlighted the ongoing need for steadfast defense of religious rights within the sphere of recovery and rehabilitation.
Click here to read our press release.