TST'S GROUNDBREAKING LEGAL ACTION FOR RELIGIOUS REPRODUCTIVE RIGHTS GAINS NATIONAL SPOTLIGHT ON THE FRONT PAGE OF THE NEW YORK TIMES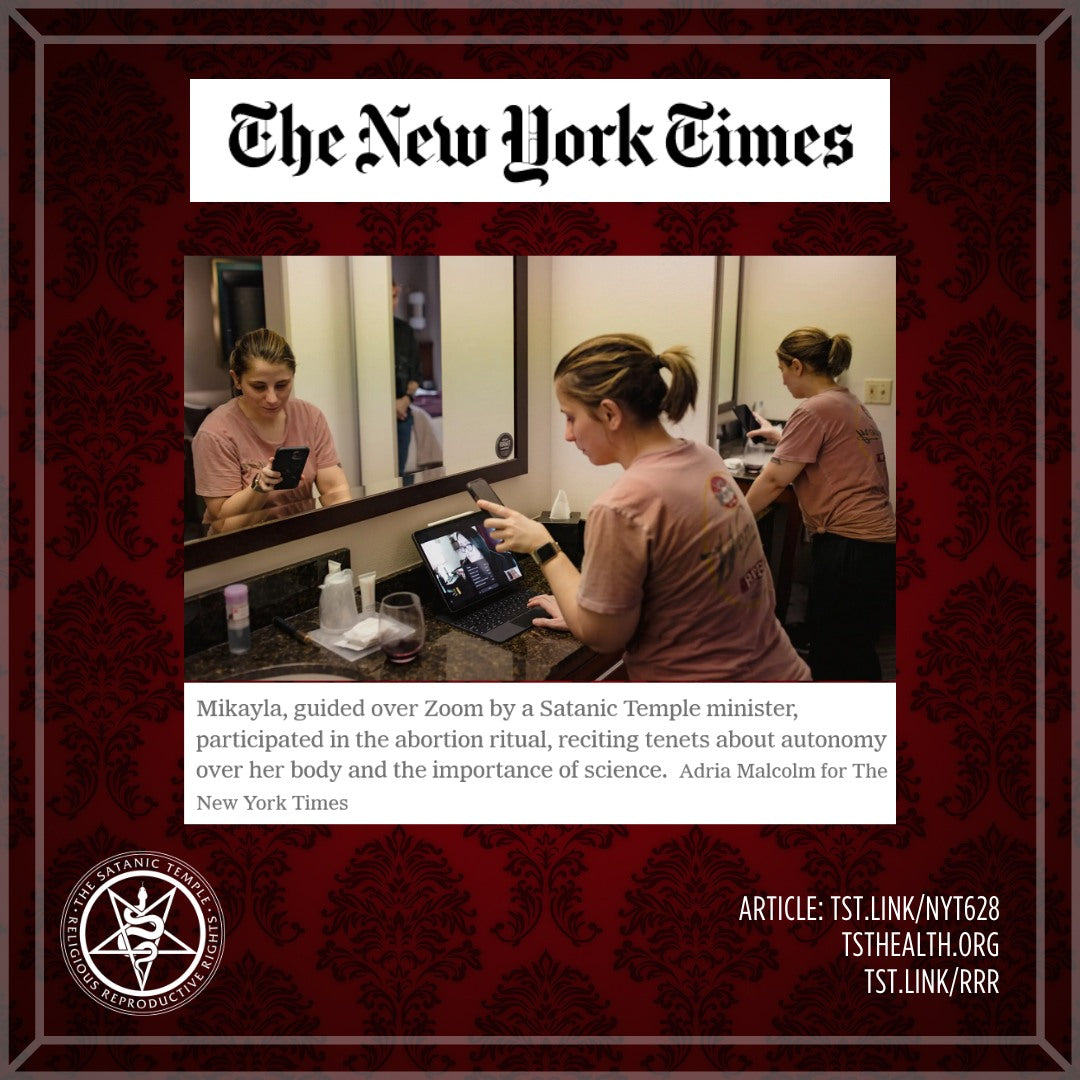 The Satanic Temple (TST) has attracted national attention, including a feature article by The New York Times, for its pioneering legal strategy that intertwines religious freedom and reproductive rights.
TST's lawsuits challenging the abortion bans in Indiana, Texas, and Idaho recently made it onto Law360's Abortion Litigation to Watch list, underlining the legal community's focus on TST's efforts. Our commitment to challenging oppressive legislation and unnecessary abortion regulations has resonated with many, paving the way for other religious groups to follow.
 In the aftermath of Dobbs, when many organizations endeavored to find legal solutions to preserve abortion rights, TST emerged as a leading defender of reproductive rights. We take immense pride in the fact that other religious groups, adopting the concept of religious reproductive rights originally conceived by TST Co-Founder Malcolm Jarry in 2015, have followed our lead by launching their own lawsuits to defend their members' rights. "These should be very strong, compelling cases, but I also acknowledge that this is a highly political issue," Elizabeth Reiner Platt, director of the Law, Rights and Religion Project at Columbia University, said to the New York Times.
You can help support these ongoing efforts by contributing to TST Health's first clinic in New Mexico here: tst.link/supporttsthealth