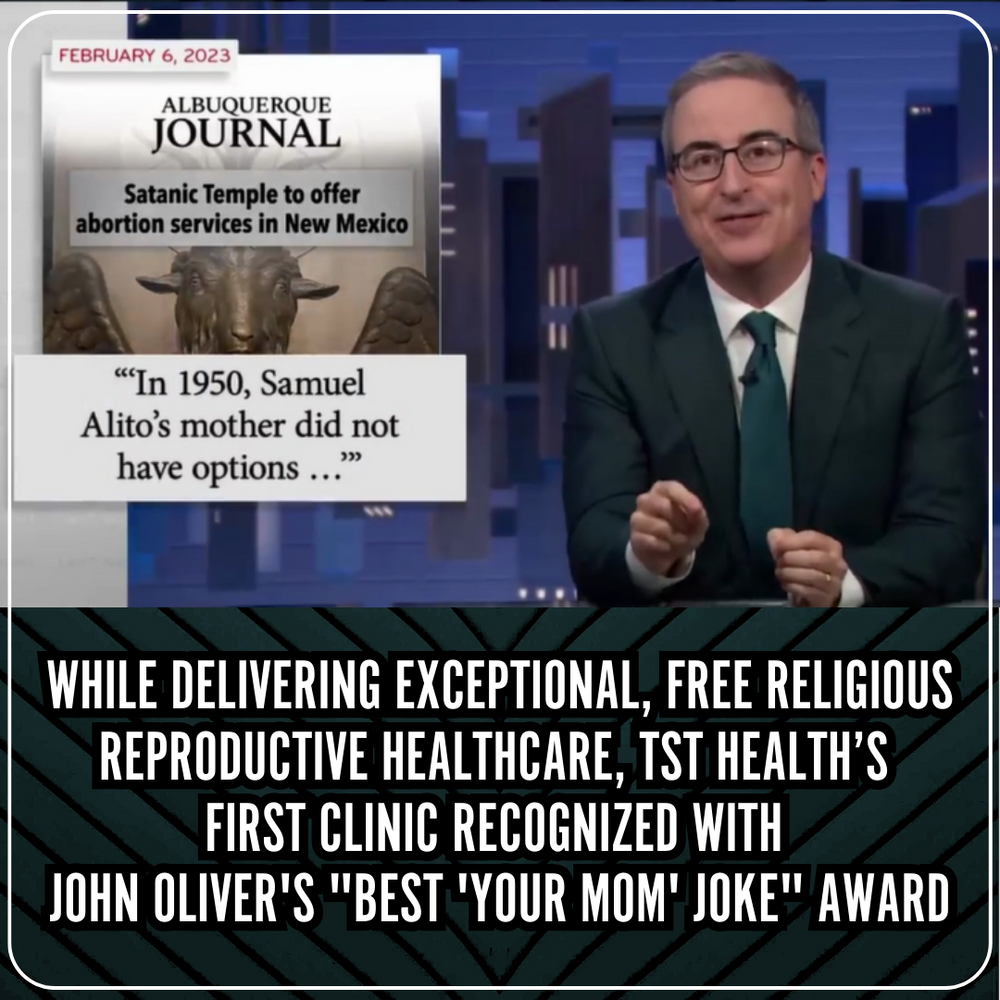 In addition to delivering exceptional, free religious reproductive healthcare, The Satanic Temple's Samuel Alito's Mom's Satanic Abortion Clinic has just been named the "Single Best 'Your Mom' Joke" by John Oliver.

The clinic is named Samuel Alito's Mom's Satanic Abortion Clinic in reference to one of the architects of anti-abortion restrictions on the Supreme Court and the author of the Court's majority opinion in the case that overturned Roe v. Wade. Erin Helian, TST's Executive Director and Religious Reproductive Rights Director said, "We are honored John Oliver saw the comedy in our name and mentioned us! TST has maintained a strong sense of humor that has shaped our reputation. Embracing comedy doesn't negate how seriously we take our work. TST's clinic offers real reproductive health options at no cost to our patients. We are committed to expanding care to those in need."

The Satanic Temple is honored to receive Oliver's award and immensely grateful for the opportunity to showcase TST Health's first clinic's essential work to such a broad audience.

If you or someone you know is in need of abortion services, please visit tsthealth.org.